brave and kind kids
Children's Ministry at Sojourn Grace
Emotional Wholeness - Spiritual Wholeness - Social Wholeness
At Sojourn we know it takes a village and we want to partner with you in raising brave and kind kids. We start with our mission of emotional, spiritual, and social wholeness. We have a strong commitment to come alongside your children and teach them that they are loved, seen, heard, and believed in by their community. We will not indoctrinate them with harmful teachings and we will give them so much space to be exactly who they are. Our vision is a community of children who are alive in the truth that they are loved, liberated, and empowered. Click the button below to check out our resources page where you'll find examples of content we use in our curriculum on Sunday mornings as well as all kinds of other resources to help you on your path to wholeness in parenting.
Do you have kids and are thinking about trying out Sojourn?
Below you'll find some helpful information about what to expect when you show up with your family.
All classrooms are staffed with a paid, consistent and professional employee as well as volunteers from the community who've been through a background check and interview/training. Policies and Procedures Handbook.
step 1: family church
We start church all together--bigs and littles--for a time of singing, praying, meditating as a community.
So bring your kiddos in with you and after about 20 minutes or so we'll break to take the kids to class.
step 2: check-in station
Take your kids to the check-in station and then walk them to class.
Nursery: ages 0-2
Little Sojourners: ages 3-5
Kids @ Sojourn: ages 6-10
Youth Group: ages 11 and up
Step 3: kids build their own community
Nursery: Babies will be held and will spend time playing and listening to music. There is no lesson time or curriculum in this classroom. Our priority is safety, love, attention, and care.
Little Sojourners: This classroom's main focus is play! We try to follow this schedule but hold it loosely: music and dancing, play and crafts, clean up and story.
Kids @ Sojourn: A typical Sunday looks like...
11:15-11:25-Koosh Ball Rulz (each sunday the kids pass around a koosh ball and share their "happy" and "sad" from the week and answer some other random question for the day to build community)
11:25-11:30-brain break/stretch/meditation activity (sometimes yoga)
11:30-11:35-kids volunteer to read quotes/poems/scriptures from the lesson for the day
11:35-11:50-story and discussion time/prayer or meditation
11:50-12:15 activity stations until parent pick-up
A Letter from pastor kate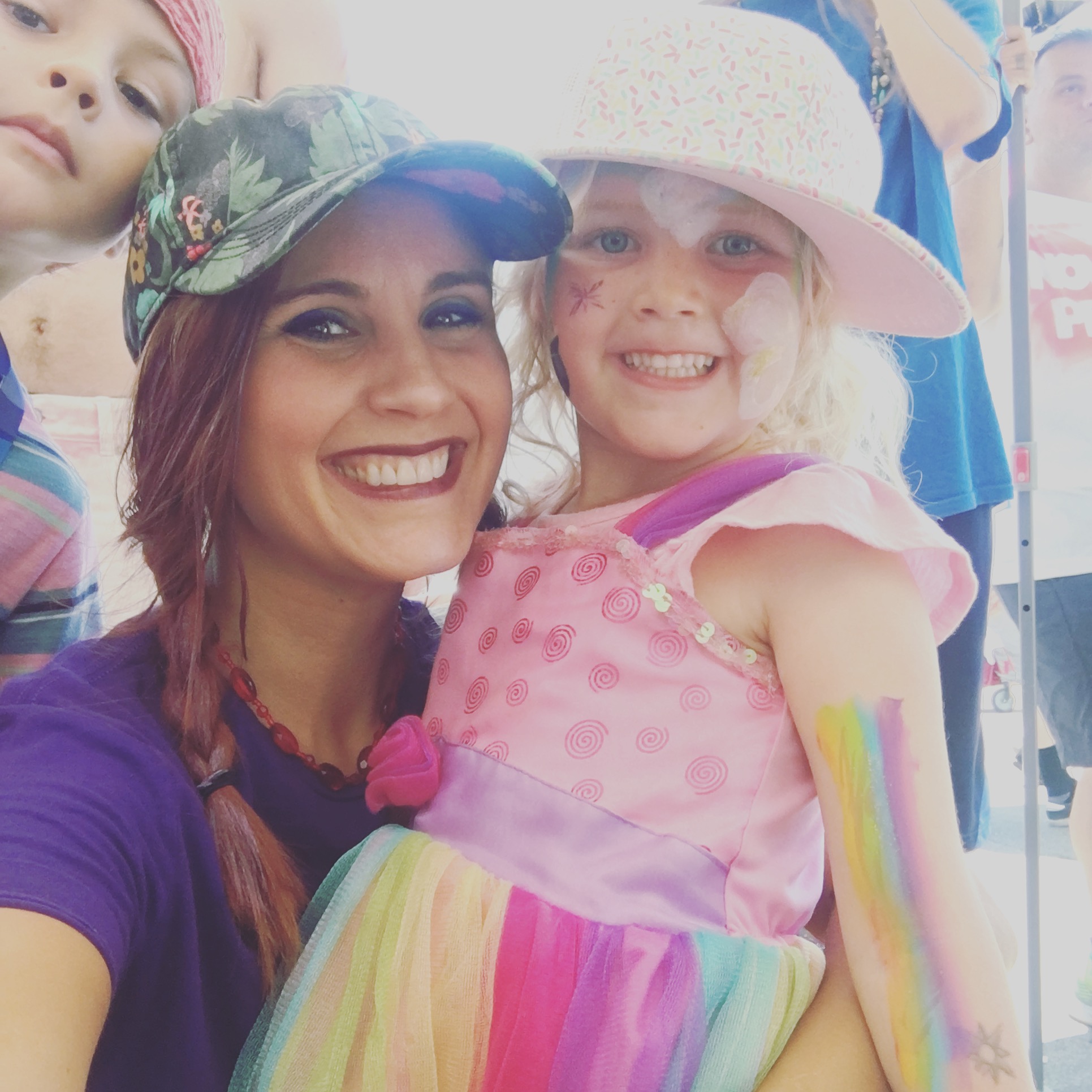 "Our kids don't need to be shaped or molded into the people we want them to be. They simply need safe space to be exactly who they are right now."
Kate, Pastor to our Families
Growing up in a pretty fundamentalist faith community/tradition, I was taught many unhealthy things early on regarding my identity as a child of God and it's taken a lot of work and a lot of therapy to unlearn those things.
Maybe you can relate?
As a mother to four pastor's kids, my heart is for raising kids in church without giving them a whole load of lessons to unlearn. We can't get it perfect, but I believe with everything in me that we can do so much better because we know better.
So at Sojourn we seek to leave space for our kids to wonder and to question and to doubt and to form their own opinions and to think the way they think and to be who they are. We avoid telling kids what to think and work hard to provide space for them to think for themselves. We try to ask more questions than we do give answers. Children don't need to be molded and shaped into who we want them to be. They simply need space to grow into who they already are, who the great mother-God already created them to be. Our vision is a community of children, coming alive in the truth that they are loved, liberated, and empowered. Our mission is emotional, spiritual, and social wholeness.
Here are some of the values and themes and messages that are incorporated in the Children's Ministry at Sojourn during story time:
Openness | Self Confidence | God is Love | We are called to Love | Social Justice | Peacemaking | Activism | Respect for all living things | Equality | Diversity | Nonviolence | Hope | Emotional Wholeness | Resilience | A desire to learn about other cultures, religions, countries
Sometimes we find these themes in ancient mythology and sacred texts, sometimes we find these themes in modern poetry or folktales from all over the world, we even find them in the stories of modern day heroes and our own every day experiences.
It's a joy to provide space for our kids to explore these topics with an openness to hearing what they have to say about it all.
If you have any questions at all, don't hesitate to email me today.
I hope to see your kiddos (and you!) soon.
-Pastor Kate Christensen-Martin